October 25, 2023
Policy Dialogues with Tonga(October 24-25, 2023)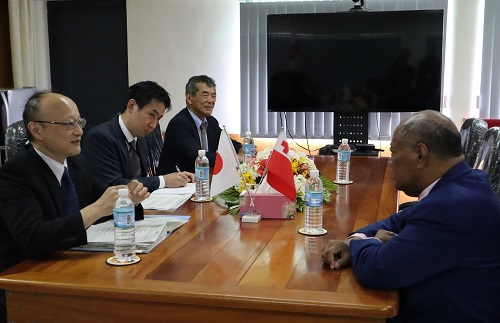 On October 24 and 25, 2023, in Nuku'alofa, Tonga, Masato Kanda, Vice Minister for International Affairs had meetings with Hon. Samil Vaipulu, Deputy Prime Minister, Lord Tu'i'afitu, Minister for Lands and Natural Resources, and Lord Fohe, Minister for Agriculture, Food and Forests. Furthermore, during the stay, Mr. Kanda honorably had an audience with His Royal Highness the Crown Prince Ulukalala.


In his meetings, Mr. Kanda commended Tonga's efforts toward its swift recovery from the volcanic disaster in January 2022 and reiterated Japan's commitment to supporting Tonga to achieve "build back better". In addition, both sides exchanged views on Tonga's key development agenda, such as promoting the establishment of a disaster prevention system and quality infrastructure investment to enhance the country's resilience to natural disasters, strengthening financial integrity, and promoting agriculture and fisheries, and developing the health sector. Both sides also discussed the promotion of revenue mobilization, including capacity development in the area of customs. Advancing actions in these areas will support Tonga's sustainable and inclusive growth and strengthen debt sustainability.


With Tonga assuming the next chairmanship of the Pacific Islands Forum, both sides discussed how to further enhance cooperation between Pacific Island countries and Japan. Including in the context of the Pacific Islands Leaders Meeting scheduled to be held in Japan next year, both sides concurred on holding continued close communication for further strengthening bilateral relations.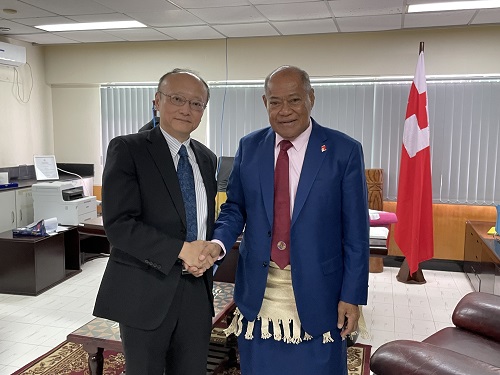 Vice Minister Kanda and Deputy Prime Minister Vaipulu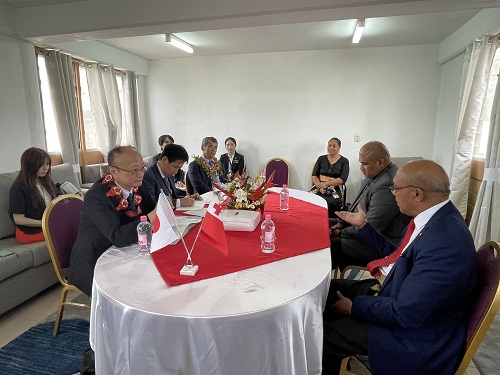 Vice Minister Kanda and Minister for Lands and Natural Resources Tu'i'afitu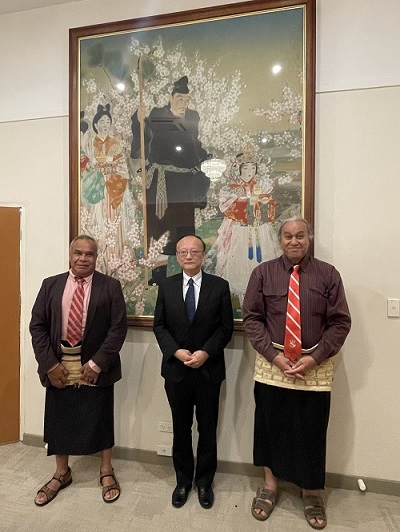 Vice Minister Kanda and Minister for Agriculture, Food and Forests Fohe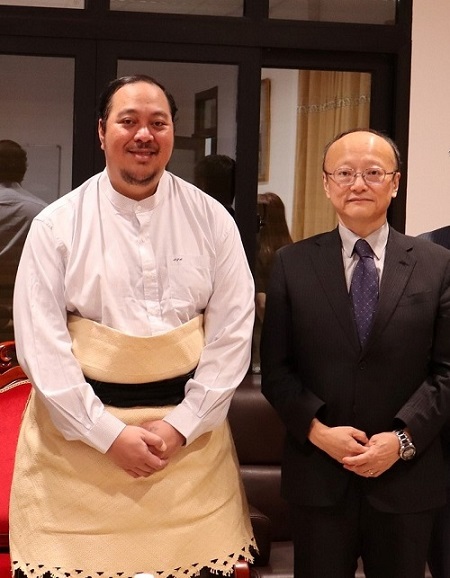 Vice Minister Kanda and His Royal Highness the Crown Prince Ulukalala